Hydraulic Factory Supply DIN EN 853 2SN / SAE100 R2 AT
As a  leading hydraulic hose factory, we use top brand Korea LG rubber to make production. Strict quality control can guarantee hose no leakage and 100% oil-resistant, impulse-resistant, abrasion-resistant, etc. Long service life of hydraulic hose help you reduce chance of repair.
Wire braided hydraulic hose SAE 100 R2AT/ 2SN Quality
When choosing a wire braided hydraulic hose you should consider the pressure rating, temperature range, cover material and bend diameter among other factors you applied in. Factory made 2 wire braided hydraulic hose SEA 100 R2AT / EN 853 2SN, exceeds SAE (Society Of Automotive Engineers) and EN 853 German Standards and Specifications.Synthetic rubber inner tube with two layers of braided high tensile steel wire reinforcement and a oil, Ozone, weather and abrasion resistant synthetic rubber outer cover.
Wire braided hydraulic hose SAE 100 R2AT/ 2SN 
Application:
SEA100 R2AT/ 2SN used for high pressure service with petroleum base hydraulic fluids, water, Air, Water-glycol, water-oil, fire resistant hydraulic fluids, hot oil grease, lubricants, crude and fuel oils.hydralic fliuds , such as transferring on mechanical engineering exacvator, forklift, tractor, truck, etc. 
Wire braided hydraulic hose SAE 100 R2AT/ 2SN Specification and Features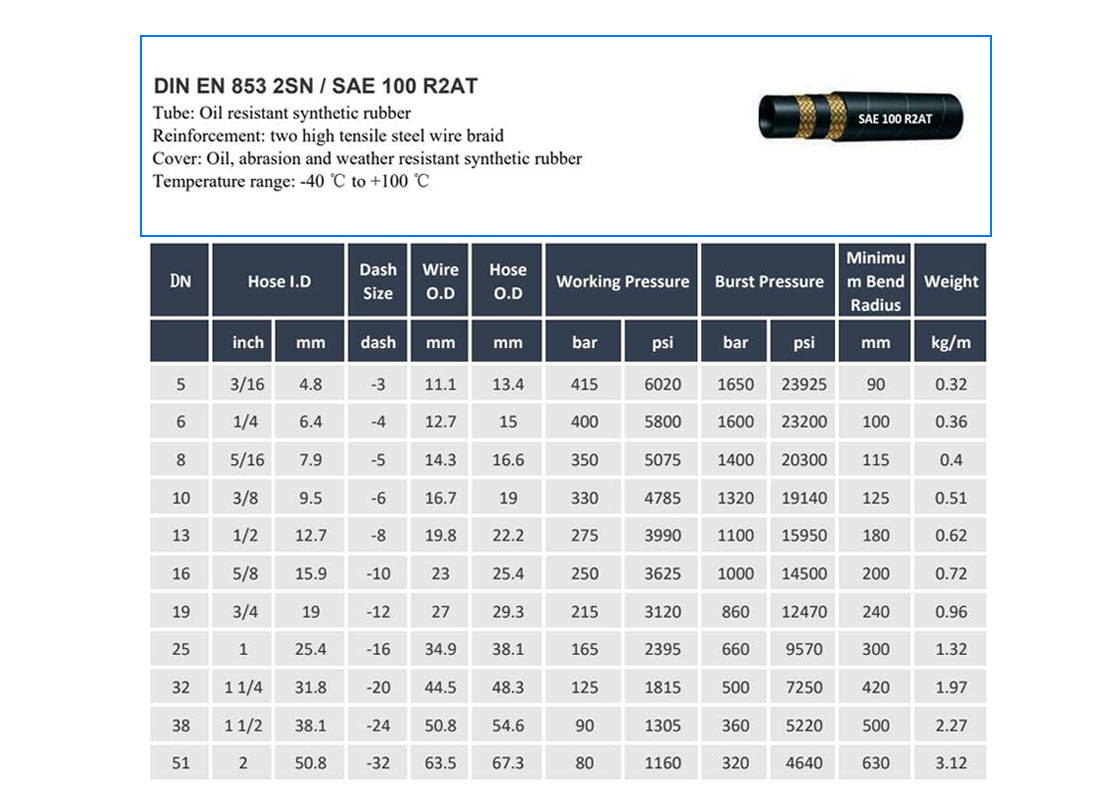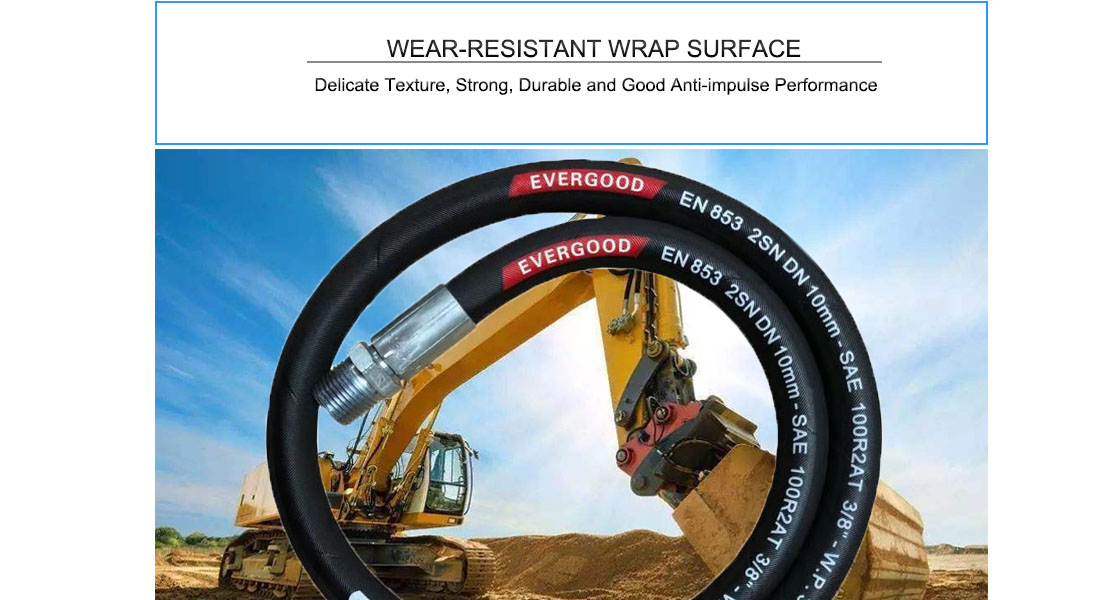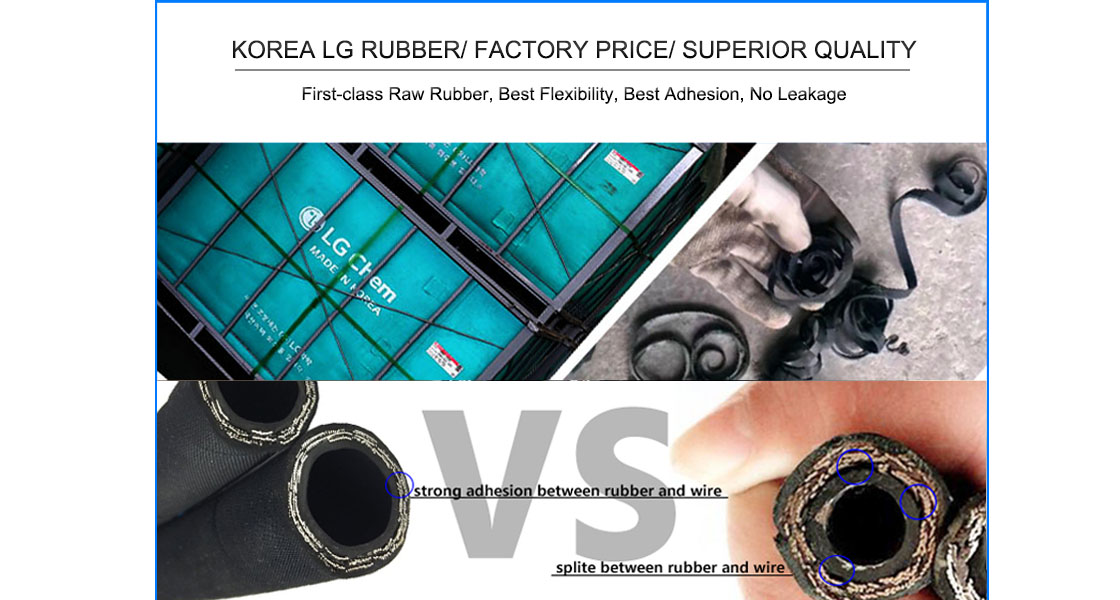 wire braid hydrualic hose pipe
Hose Brand

Evergood

Product Name

Hydraulic Hose

Place of Origin

China

Material

rubber

Outer Tube

SBR synthetic rubber

Inner Tube

NBR synthetic rubber

Temperature Range

- 40 Dgrees to +100 Degrees

Reinforcement

high tensile steel wire

Bulk Hydraulic Hose Discount

Support

Certification

ISO, CE, MSHA, SGS

Length Per Roll

50 FT/ 100 FT/ 200 FT/ 50M / 100 M

Packing

White, Blue, Yellow, Transparent , etc, seaworthy film

Hydraulic Hose Custom Service

Available

Hydraulic Hose Application

Heavy machinery and farming machinery, such as JCB excavator, forklift, tractor, truck,

MOQ

1000 Meters